fostering

inclusive


access to


analytical instrumentation

The Royal Society of Chemistry Inclusion and Diversity Fund ("RSC") has funded the proposal Fostering inclusive access to analytical instrumentation following approval of the awards in November 2021.
---
Questionnaire
This questionnaire was developed to investigate the situation of people with conscious and unconscious disabilities in the laboratory, specifically regarding analytical instruments. The results of this survey should benefit challenged people to ease their access to this infrastructure and to create a more inclusive and diverse workplace in chemistry laboratories. As a consequence, the results will be presented to laboratory suppliers and instrument manufactures for consideration. The questionnaire is open for every interested person and consists of two parts:
Part 1 – Tracking and tackling of disabilities
Part 2 – Advancements for equal access
This survey is particularly open and supports the contribution of staff experience and opinion concerning disabilities in the laboratory. The questionnaire is fully anonymous and no personal data is provided to the authors. The questions were developed under the consideration of the Brief Model Disability Survey (MDS) from the World Health Organization (WHO).
---
About the project


@Montanuniversität Leoben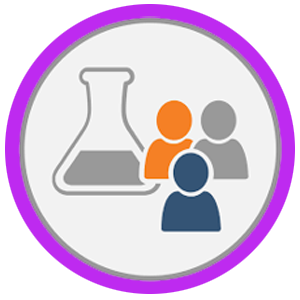 Chemistry should be for everyone, which includes accessibility and operability of analytical instrumentation, such as software but also hardware (e.g. mass spectrometers …). Within this project, we aim at evaluating support strategies for promoting accessibility and operability of disabled scientists to analytical instrumentation.
The primary objective of the project to improve accessibility to analytical instrumentation (both related to software and hardware) will be evaluated by the actual stakeholders with disabilities as the direct target group. Their judgement will be used to evaluate on the success of the project directly.
With current instrumental setups and lab infrastructure, ranging from simple benchtop instruments to more sophisticated analytical equipment, accessibility is often limited or access to critical parts of instrumentation are difficult to impossible to reach considering people having disabilities.
Therefore, we aim to
identify the barriers and difficulties currently in place in strong collaboration with both disabled chemistry students and scientists, instrument manufacturers, and laboratory designers, and
work on possible solutions to improve the situation and
provide manufacturers with the elaborated strategies.
---
About the RSC


Inclusion and Diversity fund

The RSC Inclusion and Diversity Fund provides financial support for innovative products, activities, and research projects to raise awareness for the exclusion and limitations of people.
Previous recipients of the funding have included projects related to gender, disability, socio-economic background, language, race and ethnicity, the LGBT+ community, and more. These have been delivered via initiatives such as data collection and analysis, workshops, conferences, and hackathons.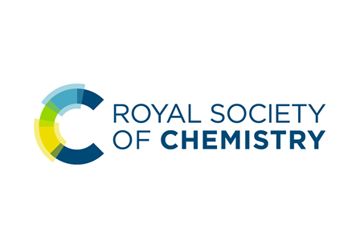 MISSION STATEMENT RSC
"Our approach to improving diversity: Our goal is to increase the diversity of people choosing the chemical sciences and fulfilling their potential for a truly inclusive community.
Key aims of our strategy to 2025:
Collate, analyse and use data to ensure an evidence-driven approach. Investigate perceptions of who can be a chemical scientist. Support early career chemists encompassing all career routes to the profession. Ensure fair and equal progression for talented chemical scientists. Learn from, and share with, our global partners the insight, knowledge and tools to progress inclusion and diversity across the chemical sciences worldwide."
---
Project Outcome
Have a look at our project flyer, a poster presented at international conferences in 2022 and 2022 as well as the final comprehensive project report.
The project was presented at the RSC Inclusion and Diversity Forum 2022. The session is available online here. Our project is being presented starting from 2:18:35
---
Join the project

Participation in the project is possible for everyone with a link to working in a laboratory environment. We would like to invite you to support this project to raise awareness that lab infrastructure may not be accessible for everyone.
---
Project Team